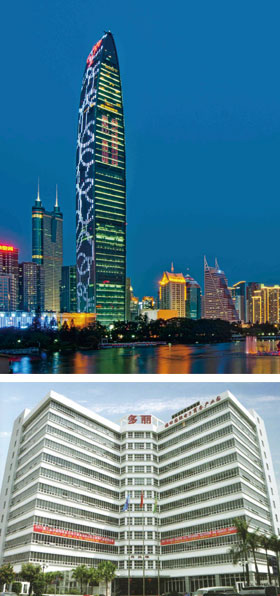 China Dragon Telecom (hereinafter referred to as CDT) is dedicated to making the overseas Internet , financial and IT companies easily approach the China Mainland market and assisting China Mainland's local firms with deploying overseas network nodes. With sufficient resource, CDT has no difficulties on accomplishing these tasks. We could connect Hong Kong and China Mainland through our superb circuit and make Hong Kong be the overseas center extending more than 15 countries across Asia, Europe, and North America while Shenzhen as the core POP in China Mainland is able to stretch our rest domestic 70 POPs . Some of major cities in China Mainland, including Shenzhen, Guangzhou, Beijing, Shanghai, Chengdu, Zhengzhou, Chongqing, Qingdao etc, are able to provide data center service like collocation. Besides, CDT is still working on extending the coverage of our POPs in China Mainland. CDT'S cloud connecting cloud network constructed under our infrastructure will deliver the excellent cloud service to our clients as well.

CDT is capable of ensuring the execution of clients' demand on telecommunication across the whole Asia Pacific region. Currently, we have the coordinated, co-constructed data centers and POPs in Hong Kong, Singapore, Malaysia, Indonesia, Thailand, North Korea, Taipei, Japan etc in order to assist the customers more closely with deploying their private network and application, data storage, collocation, cloud server as so on.

Meanwhile, CDT serves as an ideal partner for those who need the execution of integrated solutions. Our management and engineer team have more than twenty-year industry experience. In addition, CDT is able to integrate the resource that customers need and push the execution of integrated solutions forward smoothly by decades' cooperation history and good relationships with China Mobile, China Telecom, China Unicom, the main telecommunication resource providers in China.

CDT has a subsidiary operated individually in Hong Kong with related telecommunication licenses, also.