Cloud Service >
Value-Added Services
Cloud Service To China
Questions?

Email us
+86 - 13809896037

Value-Added Services
CDT can provide cloud CDN, cloud storage, cloud disater recovery and other value-added services.

Cloud CDN
Based on the powerful cloud computing platform, CDT CLOUD CDN is designed to solve the crowded Internet and improve the application response speed.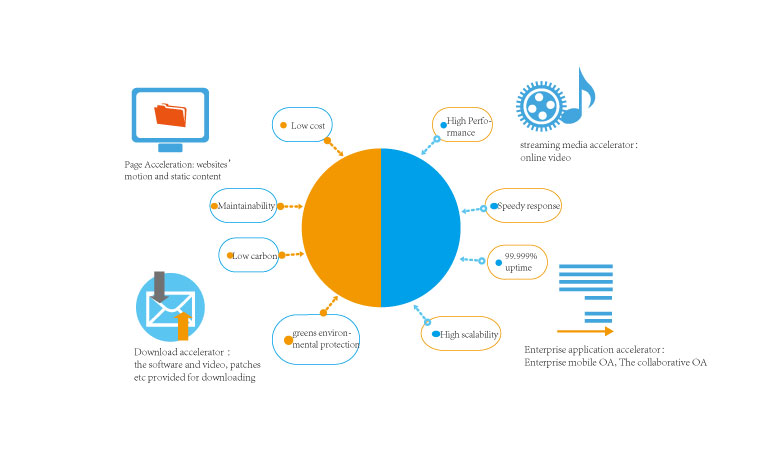 Cloud Storage

CDT'S cloud advantage: On the dependence of strong platform and EMC optical network storage deployed in the data centers around the China, Customers could buy what they need economically.

• Security and stability
Data encryption, step by step storage, frees backup, quick recovery, experiencing efficient and stable cloud storage.

• Save cost
Managing the resource uniformity and all customers share the cost in order to save the unit cost utmost

• Flexible billing
Billing as how much your use. Customers are able to choose the service based on their demand and budget.

Cloud Disaster Recovery
CDT'S Cloud disaster recovery integrates cloud computing platform and make local data backup in the cloud. When you recover data, you not only get the data from cloud, but also allow to copy the data to the other nodes in the cloud.

• Efficiency
Eradicate the reduplicate data, shorten the storage space, lift the performance of backup and recovery.

• Security
Solve the potential danger the cloud disaster recovery generated and provide data and system level disaster recovery.

• Flexibility
Visual OS technology assures business continuity and process migration guaranties dynamic and elasticity of the feedback for disaster recovery demand.