To cope with tremendous business growth, corporations must be able to communicate efficiently and cost-effectively.
With effective information transfer, corporations are able to share resource and enhance operation within headquarters and branch offices, remote workers and even business partners.

MPLS VPN is a family of methods for harnessing the power of multiprotocol label switching (MPLS) to create virtual private networks (VPNs). MPLS VPN gives network engineers the flexibility to transport and route several types of network traffic using the technologies of a MPLS backbone.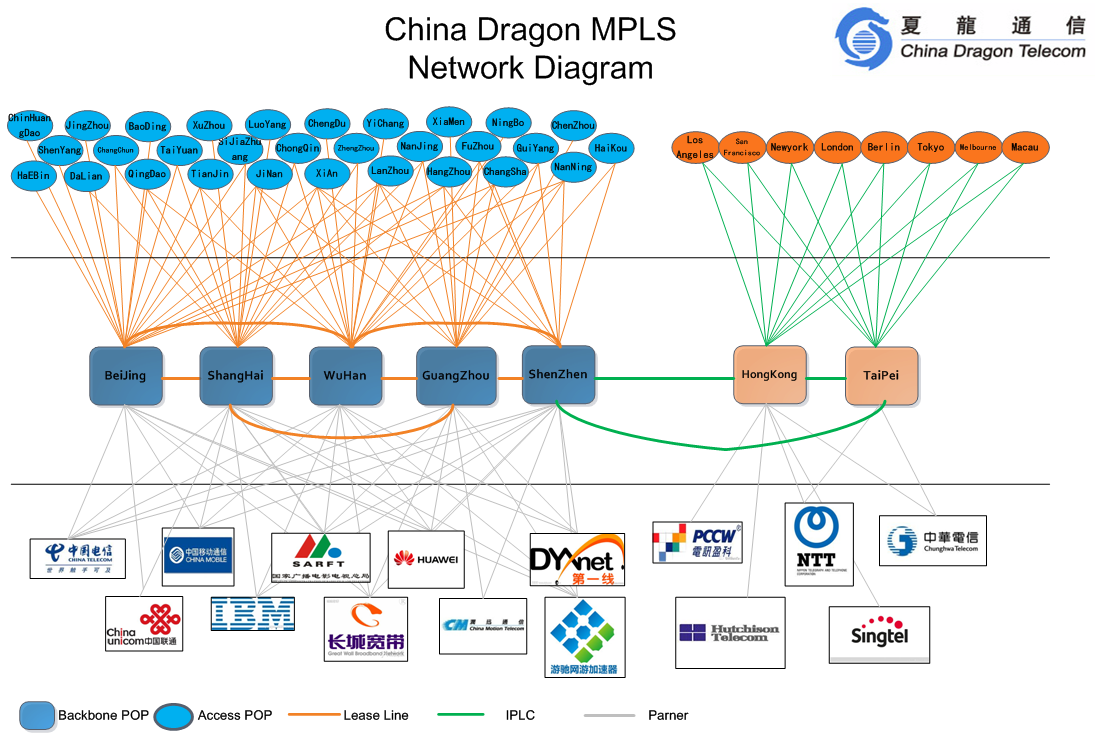 With mature MPLS technology, CDT takes advantage of the backbone transmission network in China and our large capacity IPLC transmission network between China's mainland and Hongkong as well as transmission network over 20 countries around the world to set up ChinaOne VPN network, which designed to provide unique "cross regional, one-network, one-stop" service to global companies or enterprices in demand of connecting with China.
Benefits & Features
•Flexible access from 64K to STM1
•Single currency, convenience of single bill.
•Truly global service, covering greater China(more than 20 cities) and worldwide
•End-to-end solutions with one-stop-shop billing and fault reporting services
•Extensive experience and a proven track record of performance with MPLS-VPN operations.
•Competitive and flexible Service Level Agreements (SLA)
•24x7 monitoring from our Network Operations Centre